This may come as a surprise but our pets are excited about going on a holiday too! Most of the benefits we get from outdoor adventures are just as helpful for our pets as they are for us. Hiking is one of the all-time favourite, enjoyable and healthy forms of outdoor recreation for you and your pooch to bond while on a holiday. Danby Lodge is close to miles of pathways winding through historic woodland and gorgeous locations. Here are some fantastic dog friendly hikes in the forest of Dean that you and your furry friends will surely love!
Sculpture Trail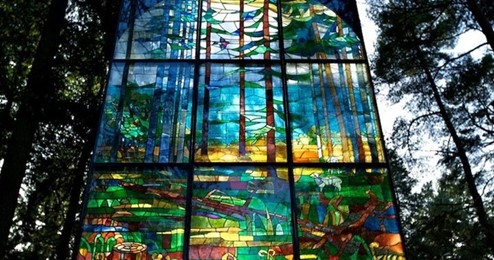 The Sculpture Trail is one of the Forest of Dean's crown jewels. Locals and tourists alike will enjoy a day in the park. Essentially, it's a pleasant stroll through a beautiful forest, with sculptures to discover along the way. With your furry friend, this is a fantastic area to visit.
The walk can be done in a variety of ways. You may spend an entire day investigating or simply complete a tiny circular loop. Visitors can walk the entire Sculpture Trail, which is 4.5 kilometres long.
Cannop Ponds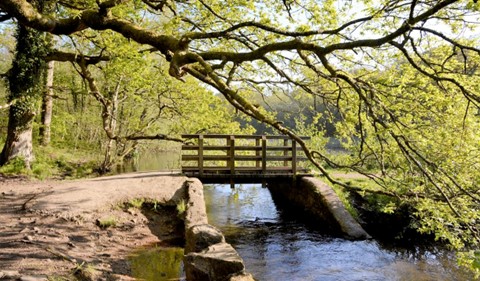 Cannop Ponds is a small but charming walk in The Forest of Dean that takes you around two large ponds and is a wildlife haven. The ponds were built in 1825 and 1829 to provide water to Parkend Ironworks' waterwheel. They are presently used for fishing by the Yorkley Angling Club. And the site is a fantastic spot to watch some local wildlife.
It's a fantastic place to take your pets, kids, or family for a picnic and to take in the beauty on a sunny day. Swimming is a great way for dogs to cool off at the lake.
At a leisurely pace, the track around two ponds takes around 40 minutes to walk around the ponds' perimeter before curving through the forest.
Symonds Yat Rock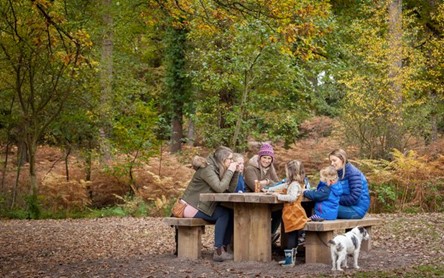 Symonds Yat Rock is a tranquil small community in the Wye Valley with a beautiful walk through the woods, along the Wye River, and up a steep hill to an incredible vista. Set in a fantastic location with a stunning natural setting, the walk's highlight is a lookout with panoramic views of the Wye Valley. The views from the summit are spectacular, and if you're lucky, you'll be able to spot the peregrine falcons who have made their home there.
There are numerous pathways for walkers and cyclists of various lengths and levels of difficulty. The Forest Commission has put together a fantastic map that shows all of the pathways, including a riverside walk along the River Wye and another that takes you to King Arthur's Cave!
Mallards Pike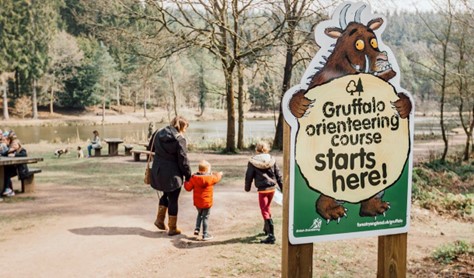 The Mallards Pike is a beautiful lake in the heart of the Forest of Dean. It's a great place to start a scenic stroll or a bike trip. Benches are installed in the lakeside path where you can stop and enjoy the scenery. Dogs can swim in the lake, hunt for squirrels, and run around in the woods so they will definitely fall in love with the place.
Offa's Dyke Path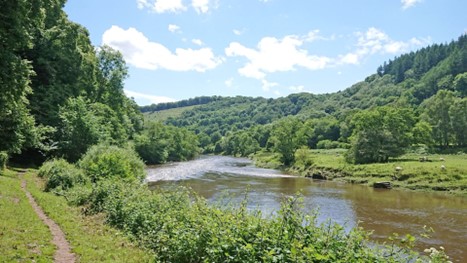 The iconic Offa's Dyke Path is a beautiful, long-distance national footpath that runs along the English-Welsh border. A woodland walk for about 177 miles, it is one of the most enchanting long-distance trails in the country. The trail is dog-friendly but it's best to keep pets on their leads. This is because the area is also home to livestock.
Taking pups (particularly confined puppies) outdoors is critical. Absorbing new scents and experiences can help them relax and deepen their bond with us. Going on vacation with your pet will expose them to a variety of circumstances, new people, and other dogs. For older dogs, a change of environment provides a terrific opportunity to improve their training in a neutral setting away from the baggage of previous learning at home.
So waste no time. Choose from our list of dog friendly hikes and go hiking with your paw-friend this weekend!