The Forest of Dean is a beautiful place to visit all year round, but especially so when there are annual local events taking place! Here are just a few of the great events that take place in the Forest of Dean each year:
From Saturday, May 21, through Sunday, July 17, 2022, Clearwell Caves will hold a major art show, transforming its caves into a spectacular gallery space for modern and contemporary sculpture. Back to the Cave is the first exhibition of its sort, created by Gallery Pangolin, and it offers a unique cultural experience. Visitors can also experience the sculpture display as part of their usual admission to the underground attraction.
Every year, Pride in Gloucestershire travels to the county's more remote parts to interact with members of the LGBTQ+ community who may feel lonely – and this year, it'll be in the Forest of Dean. The unmissable event will take place on Saturday, July 17, 2022, at Cinderford's Triangle in the town centre, celebrating Gloucestershire's LGBTQ+ community and showcasing its talent.
Coleford Music Festival, dubbed the Forest's "best kept secret," is a summer event that sees the town come alive with live music from a diverse range of local artists, ranging from rock and indie bands to folk, blues, and jazz artists. Festival-goers can expect family-friendly entertainment, seminars, and food booths promoting local produce when it comes to Coleford town centre on Saturday, July 9 and Sunday, July 10, 2022.
The Big Feastival is a foodie festival that takes place in August and is a great way to sample some of the best produce the Forest of Dean has to offer. There are also plenty of the best foods and drinks on offer, as well as live music and entertainment. It's the perfect way to spend a summer's day.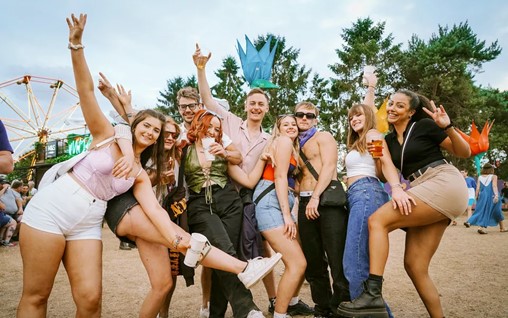 The Forest of Dean Half Marathon is a popular running event that takes place in September and takes runners on a picturesque 13.1-mile route through the forest.
This year's Forest Showcase Food Festival, which returns to the grounds of Speech House Hotel on Sunday, October 2, 2022, will feature some of the greatest artisan produce from the Forest of Dean. You can meet cheese mongers, brewers, bakers, and other local food and drink producers, as well as witness top chef demos, engage in parent and child cooking classes, and much more.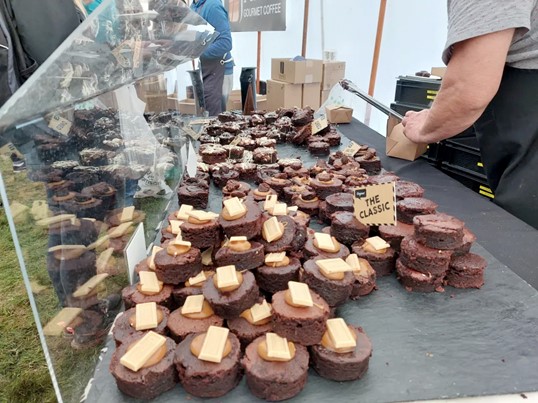 The Newent Onion Fayre is a great event for onion lovers (and who doesn't love onions?). This festival features a variety of onion-themed events, as well as live music and entertainment.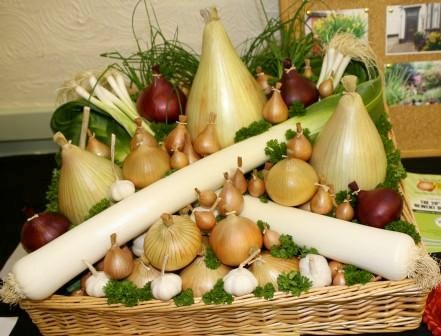 The Speech House Dog Show is one of the most popular events in the Forest of Dean, and it's easy to see why. This annual event sees dogs of all shapes and sizes come together to compete for the coveted title of 'Best in Show'. It's a great day out for all the family, and there's always a great atmosphere at the Speech House.  Stay posted for this year's schedule!
The Christmas markets are another highlight of the year and take place on Saturday 2nd December. With over 60 stalls selling everything from Christmas decorations and gifts to food and drink, it's the perfect place to get into the festive spirit. Santa will also be making a special appearance in his grotto, so make sure you don't miss out!
Here are some of the things you might have missed but can definitely look forward to joining the fun and adventure next year' so then you can list down the events as bullet points.
The Wye Valley Walking Festival. If you love being outdoors, then this festival is definitely for you. Taking place in May, the Wye Valley Walking Festival offers over 200 walks to choose from, ranging from easy rambles to more challenging hikes.
The Wye Valley River Festival took place this year from May 27 to June 5, 2022. The festival filled the Valley's woodlands, streets, and village greens from Ross-on-Wye to Tintern Abbey with music, theatre, extraordinary creatures, fantastical mobile devices, trumpets, songs, sounds, and laughter. Each year, the festival focuses on an environmental theme, and the inspiration for WVRF 2022 is Human Nature. Most events are free, and everyone is welcome (including well-behaved dogs!).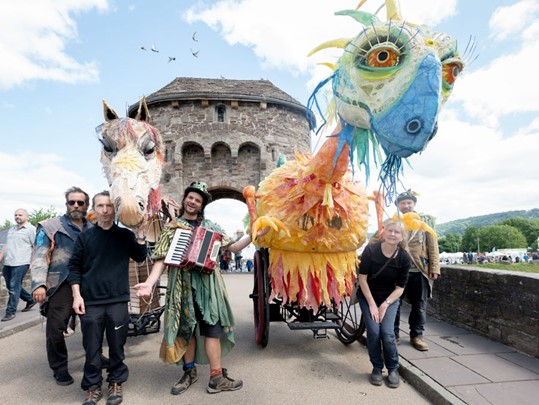 Experience a traditional charcoal burn with the Fire and Wood Festival at the Dean Heritage Centre, one of the Forest's most popular cultural attractions and one of the few places in the UK where you can see the ancient wood-burning ritual in action. Visitors get an insight into the process that was so important to the area's ancient iron industry, as well as a variety of activities to commemorate local artisans and their work.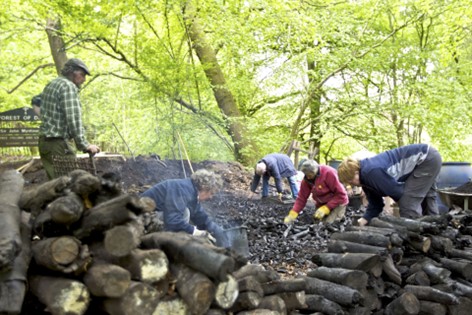 The Big Cheese is a must for any cheese lovers out there! Held in the picturesque village of Brockworth, the Big Cheese is a celebration of all things cheese. There are stalls selling a huge variety of cheeses, as well as other local produce.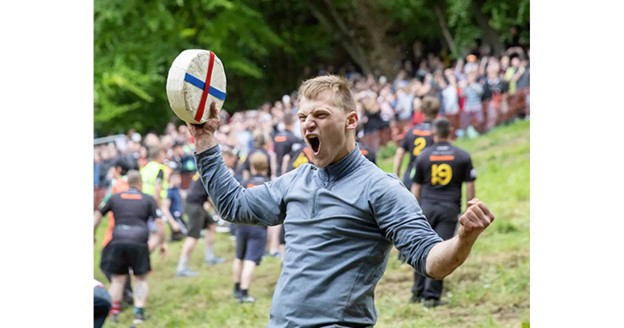 So, whatever you're looking for, there's sure to be an event in the Forest of Dean that's perfect for you. Make sure you don't miss out and head to the forest of Dean this year.