The Forest of Dean is one of the UK's most picturesque and rural locations, famous for its great outdoor adventures. From walking to kayaking and mountain biking to hiking, there's always something for everyone to do. One of the most popular activities in the forest of Dean is mountain biking. There are varied terrain and scenery for cyclists, with an extensive network of off-road paths and countryside roads surrounding the woodlands. All these make this ancient forest a perfect destination for those who want to explore on two wheels.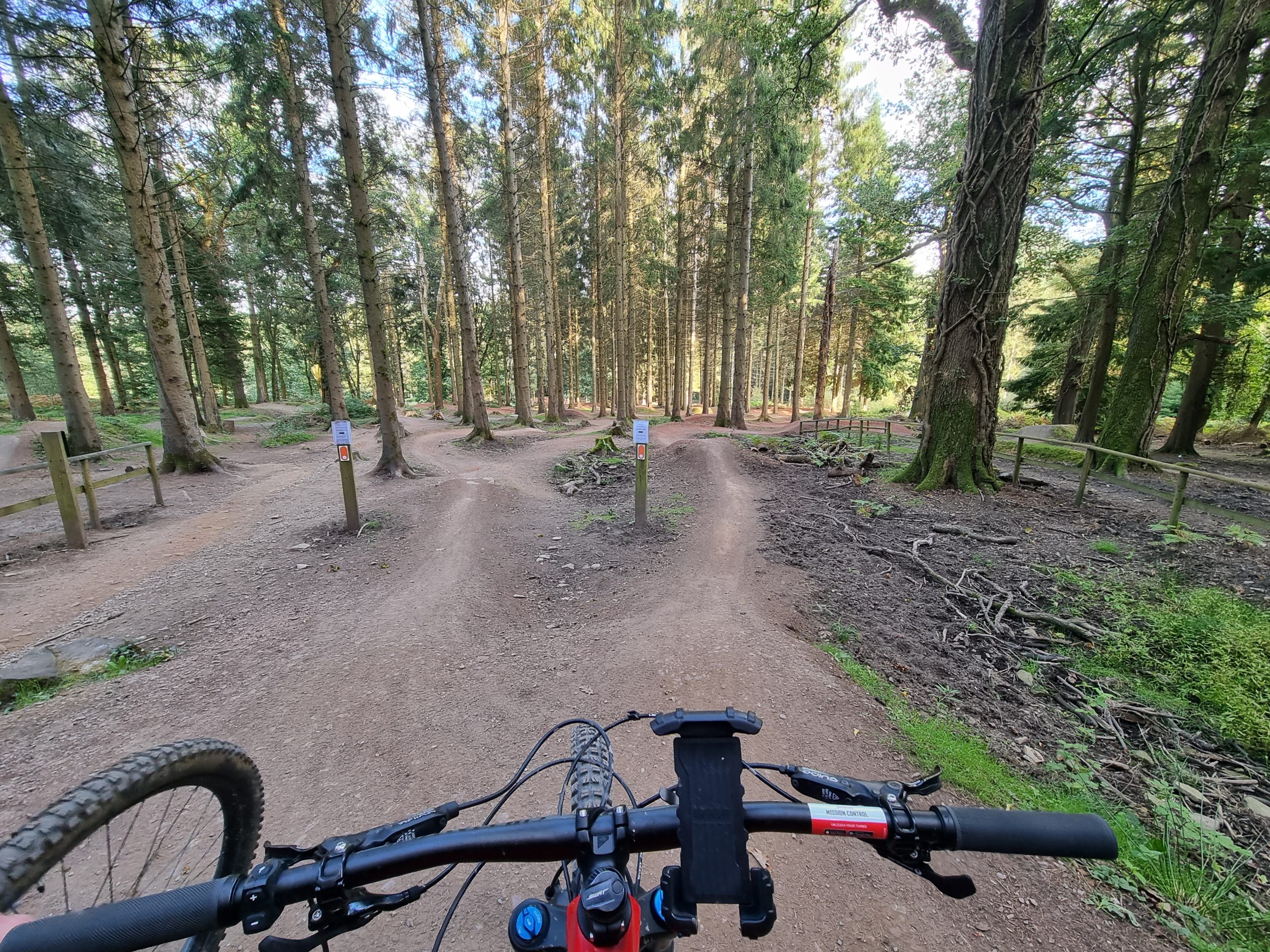 Verderers trail
Amongst the vast range of mountain bike routes in the forest is the renowned Verderers' Trail. Built-in 2011, it's always been a popular loop, and it's incredible to see the variety of different riders who tackle it, from families to ebike troops in full-face helmets.
It's a real testament to the trail's excellent design and its ability to deliver a brilliant experience to lots of users. In recent years it had become a little rough around the edges, but thanks to a £200,000 investment by the Forestry England into the Cannop Cycle Centre trail centre – with £80,000 dedicated to the Verderers – it's being brought back up to date with a hefty makeover, and more is on the way.
https://www.bikeradar.com/features/routes-and-rides/britains-best-blue-trail-england/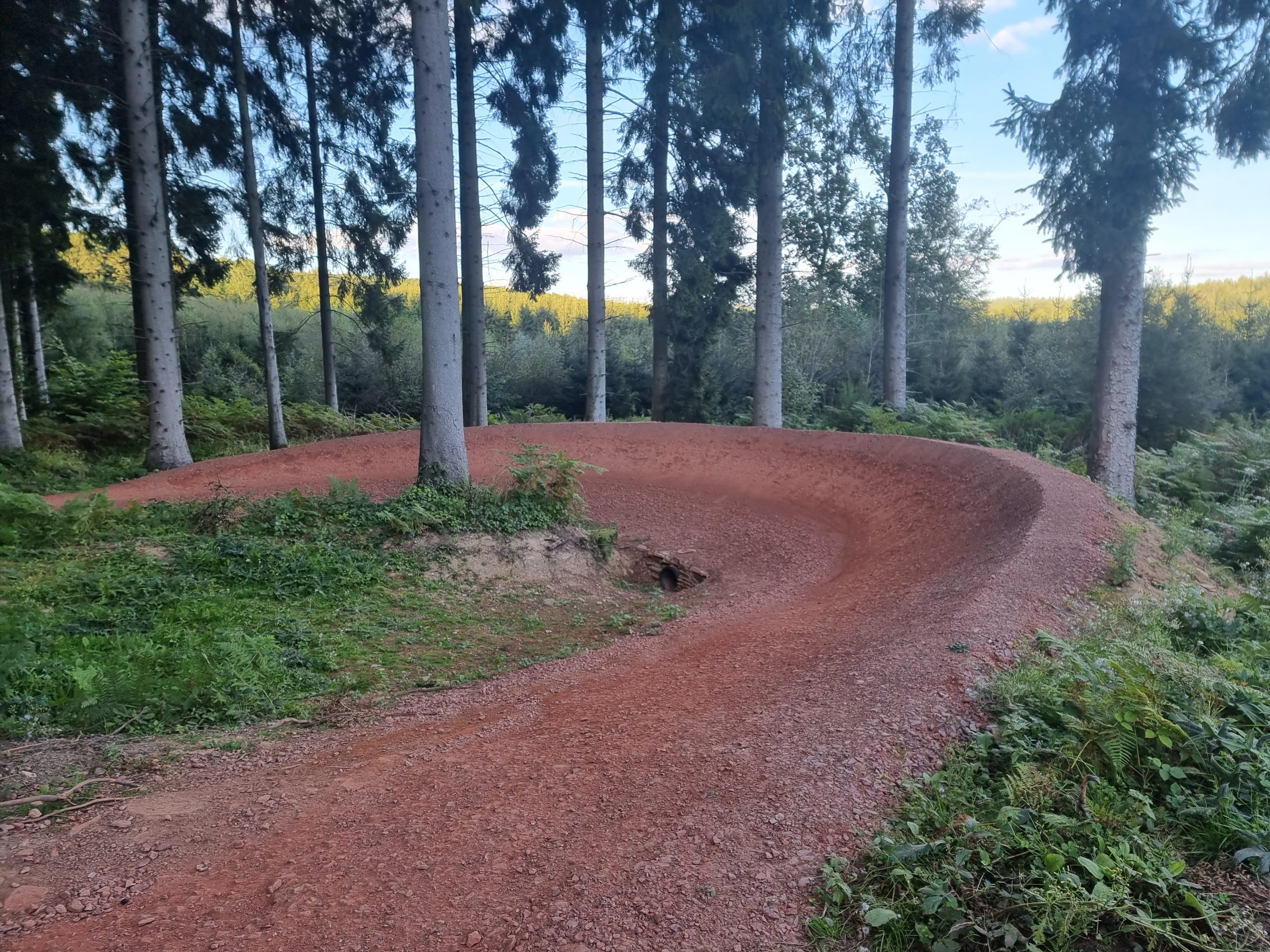 Best Blue Trail
The Verderers' trail is one of the most popular at the Forest of Dean and was recently voted as the Best Blue Trail in England by Mountain Biking UK in 2021.
Named after the ancient post of Royal officer for forests, the Verderers Trail is an exciting and adventurous route that's suitable for both cyclists and mountain bikers with basic off-roading skills. It's got amazing flow as it winds through the broadleaf woodland, with enough to keep advanced riders engaged and entertained without intimidating those new to mountain biking.
The route takes you on a single track and hard-packed trails that's suitable for all weather conditions. It might not be hugely long, it's a 7-mile all-weather loop, but it has some fun and exciting sections. The trail takes you on a gentle uphill climb through the forest with some tricky challenges along the way such as a swooping, flat top section before leading you on an exhilarating descent on the Dragon's Tail and back to the cycle centre. The final descent, known as the Dragon's Tail, was resurfaced in 2020 giving it a fast, smooth finish that will leave you coming back for more.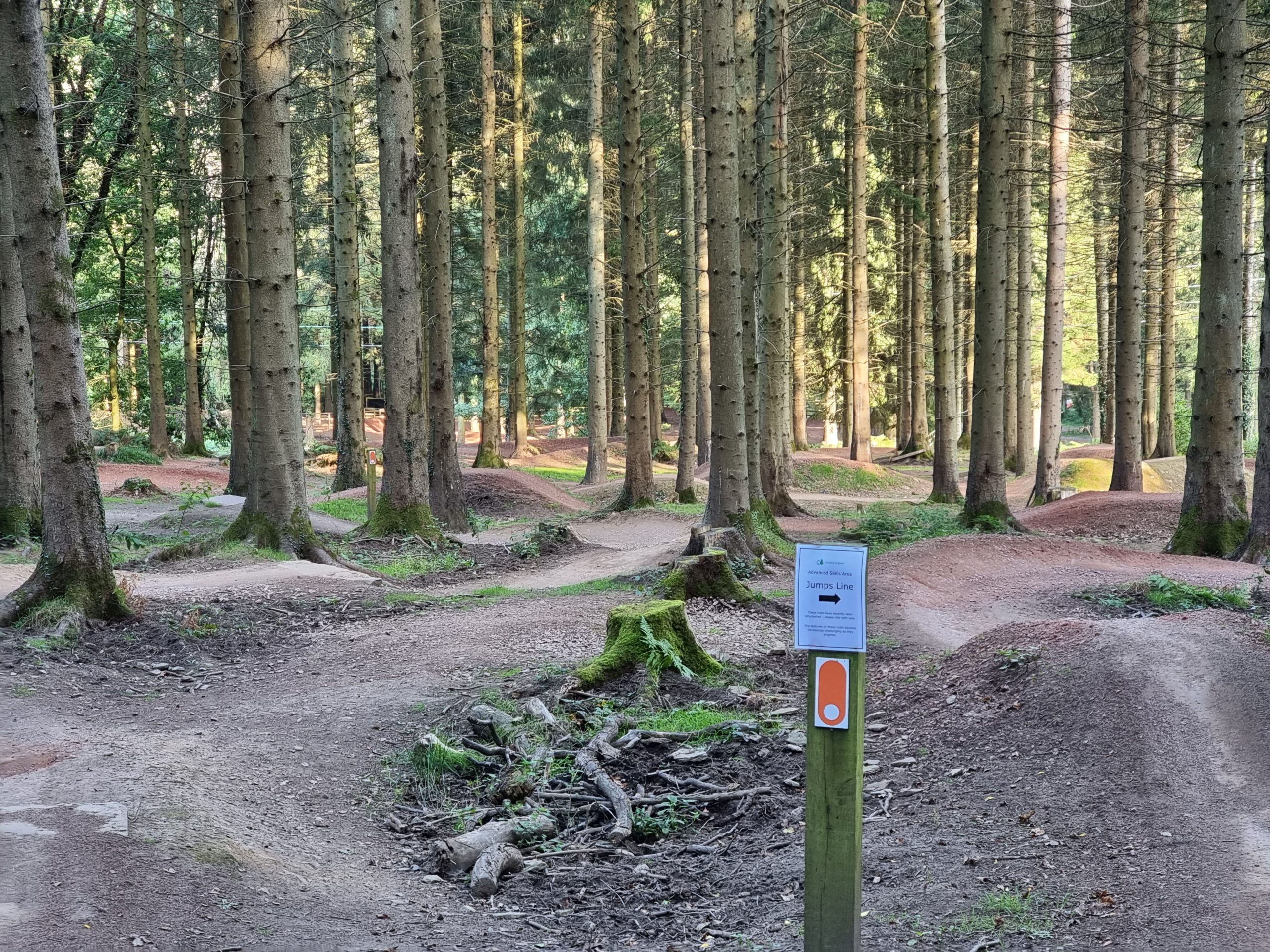 The Verderer's trail is great fun whatever level you are. Beginners can enjoy the flow and hone some skills while experts can push their limits. So there's no need for second-guessing, come and try it for yourself just as we did!
Other Trails
Forest of Dean is an incredible place and best explored on two wheels. It's got many other trails that suit a variety of cyclists – from beginners to advanced. So, let's explore them, shall we?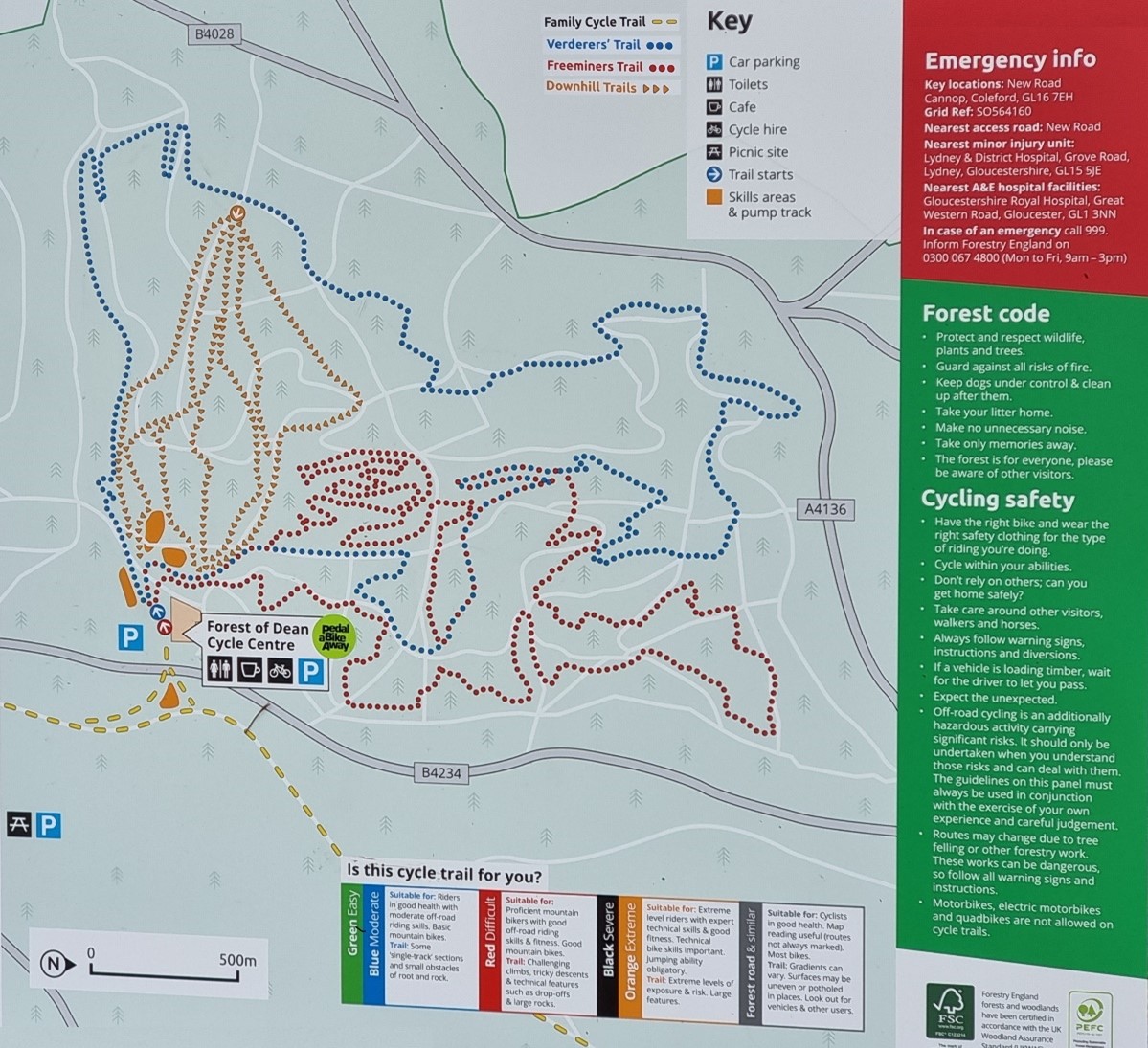 Family Cycle Trail
Grade: Forest road 17.5 km (11 miles)
A circular route, along the old Severn and Wye Railway line. The trail is best ridden in a clockwise direction and is suitable for all ages and abilities. A trail map is available from Pedalbikeaway or Beechenhurst.
If you want to develop your skills or try something more technical, try the skills area at the start of the trail, or look out for six fun features as you journey around the forest.
Freeminers Trail
Grade: Difficult
Long trail: 11.3 km (7 miles)
Short trail: 6.1 km (3.8 miles)
This challenging and varied singletrack is ideal for even the most demanding of riders, from tricky switchback climbs to rooty drops and hairpin bends. This cross country trail features a mix of natural surfaces and manmade features, such as jumps and sections of boardwalk.
Downhill Trails
Grade: Extreme
Nine short, fast steep trails, full of features and rideable in most weathers. Expect severe drops, jumps, tabletops, berms and loamy corners, off-camber and rocky and rooty sections. Helmets and a high-quality bike are essential, full-face helmets and body armour are recommended.
For more details, visit Forestry England.
 Danby Lodge – Forest of Dean
Danby Lodge is secluded in the forest of Dean with so many nearby trails to choose from, it's the perfect place to stay on your mountain bike trip.