What do city dwellers yearn for most? Nothing more than an escape from the hustle and bustle of the city life to the lush green terraced fields, meandering rivers, thick forests, and more such scenic views. These picturesque locations are ideal for trekking, biking, or hiking. Topped with the fun factor that you spend this time with your loved ones, what more can one ask for?
The internet provides several options where to retreat and unwind and return with a productivity boost. Numerous idyllic destinations will pop up, but the rail ride through the magical Forest of Dean provides an ultimate experience to its visitors with a plethora of next-level enchanting adventures. Thick forests, moss-covered rocks, ancient mines and virgin woods all make this an ideal picnic trip that is bewitching for any city dweller.
These trains, which run between Lydney and Parkend in the Forest of Dean, Gloucestershire, will take you for a railway ride through these majestic woodlands. From Lydney junction, you can witness expansive views of River Severn to Sharpness and further beyond. The outstanding services, coupled with the scenic views of the countryside, will surely keep you coming back for more.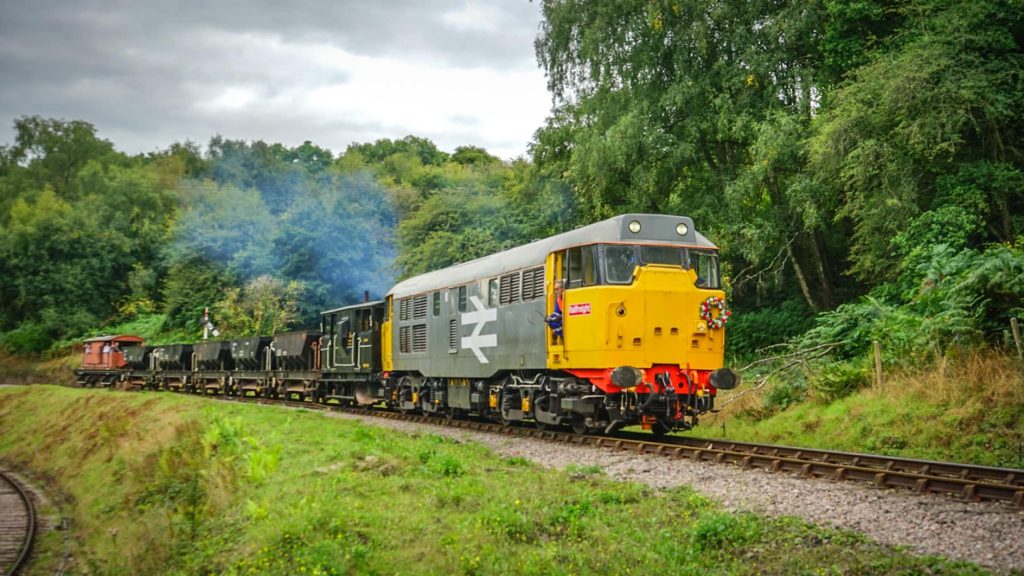 A relaxing steam train ride across the Forest of Dean is one of the many steam engines that are available throughout weekends. It is a 1.5-hour ride across the forest in which you can have drinks and food for a nominal fee. Pets too are allowed, again with nominal charges.
2. Murder Mysteries on a Steam Train
What better way to enjoy a locomotive than to top it with a murder mystery for mystery fanatics. This is a 2.15-hour ride from and to Norchard Station in which you will be served a two-course meal closing with a dessert while you are busy cracking the murder mystery. The prime suspects will be on board with you wearing face shields and will follow all social distancing measures whilst you question them.
4. Heritage Diesel Rail car Train Ride
5. Evening Steam Tour and Talk
In this 1. 5-hour ride to and from Norchard Station, you can experience the infallible history of Dean Forest. The main attraction of this ride is commentary from a local historian and chairman of the railway Ian Pope who will deliver a talk on the history of the line over onboard speakers during the journey. Ian Pope will also be offering a book signing after the trip at Norchard Shop.
Enjoy an unforgettable journey through these enchanting forests with Dean Forest Railway trains. They have much more to offer since our pens or cameras cannot do justice to their wonders.
Due to limited seating capacity, all visitors should book in advance. All the trains are thoroughly sanitized after each trip for the safety of all passengers. Also, go through the COVID-19 statement to check out all changes in itineraries to ensure convenience for all.
 To book a ride, please visit https://deanforestrailway.co.uk/.